Boss Factory Community Showcase Trailer
Celebrating the best of your creations!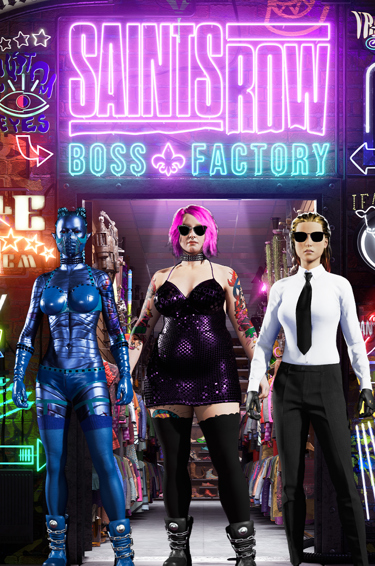 With well over a million downloads, it's safe to say you have LOVED getting hands-on with Boss Factory over the past weeks! So we have chosen the best of the best (and the ones we were legally allowed) to showcase in a big-budget trailer! From real badasses to just plain weird, you gave us everything – your creations have been better than we could have imagined, so we are here to celebrate you! So check it out:

Can you spot yours? Go watch it to find out if you made it! Spot a boss you just HAVE to play in Saints Row on August 23rd? Every Boss in this trailer has their share code for you to use!
Make sure you get your pre-order in to get the Idols Anarchy pack and more!
You don't wanna miss out on what's to come – become a Saint on Twitter, Instagram, YouTube, Discord and Facebook and get all the latest missions direct to your inbox with our newsletter!