IL QG E LA CITTÀ
Marie Kondo, fatti da parte.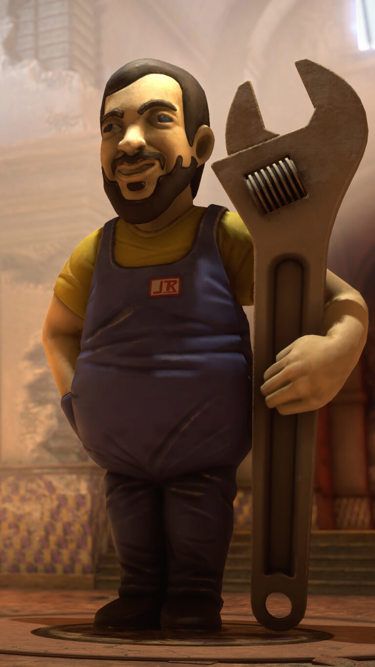 Its not just about getting the best Boss ever, we also have some tricks up our sleeves with regards to HQ and the way you build your criminal empire. Not gonna lie it's pretty cool. Make everything uniquely yours as you take control of Santo Ileso.
QG, dolce QG
Una volta sbloccata, la chiesa dei Saints diventa tua e puoi farne ciò che vuoi. Tieni conto che ti farà da base operativa, armadio, garage, centrale di guerra e sala per le feste più strepitose, altro che quelle degli Idols! Man mano che avanzi nella storia, ottieni gli strumenti per rinnovare la chiesa e far sì che rispecchi il vero potere dei Saints. Trova e fotografa i Collezionabili di Santo Ileso, e potrai portare quegli oggetti nel tuo quartier generale (ma non pensarci troppo). Avanzando nella tua missione di conquista di Santo Ileso, riceverai sempre più oggetti decorativi che renderanno davvero TUA la tua casa. Bel cannone... Starebbe benissimo al bar, non credi?
Abbiamo costruito noi questa città...
Per la prima volta, le tue imprese criminali plasmano la città. Scegli tu dove edificare le tue attività totalmente legali. Se sei in vena di provocazioni, puoi collocare lo smaltimento rifiuti Bright Future in una zona ricca della città, organizzare lo scambio di armi nel quartiere dello shopping o erigere un enorme monumento al tuo ego, una Saints Tower, proprio in centro. Il mondo è nelle tue mani!