Saints Row – Made For Life $100M Edition Announced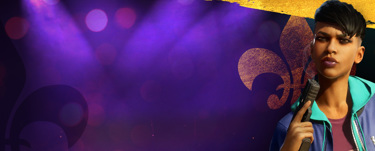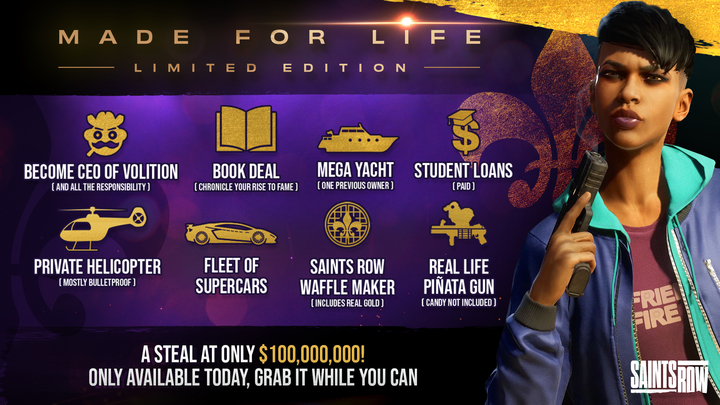 Are you the most affluent Saints Row fan out there? Do we have the edition for you! We are pleased to announce the Saints Row Made For Life Edition, at a total steal of $100,000,000 you too can be absolutely set for life with a priceless package of benefits including the opportunity to preside over the whole Saints Row franchise. For just a pittance, this edition promises:
Become the CEO of Deep Silver Volition (and all the stress that comes with it!)
All student loans PAID – you never have to worry again

Fleet of Supercars – one for each day of the week, drive like the maniac you always knew you were

Mega Yacht – sail the world in style (one previous owner)

Private Helicopter – pilot's licence not included, mostly bulletproof

Real Life Pinata Gun – have rich people fun at children's parties!

Book Deal – chronicle your rise to fame and glory, marvel readers with your opulence.

Saints Row Waffle Maker – the dream, need we say more?
#APRILFOOLS2022