Boss Factory Tips & Tricks
Lets get this started!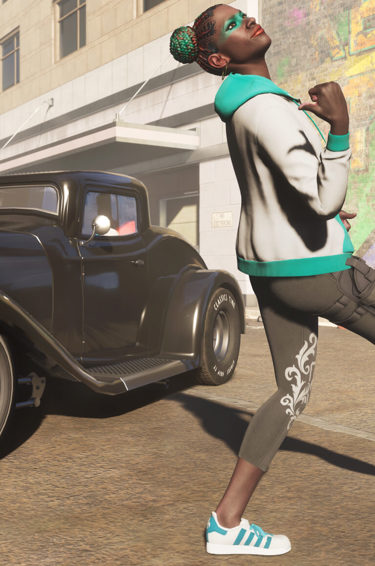 There are so many options to make your ultimate Boss in Saints Row Boss Factory, and we are giving you lots of time to play before letting you loose in Santo Ileso. So we thought, to get you all started, we would get some top tips direct from Volition developers.
"I will often approach it as lump of clay or a slab of marble. I'll hit randomize on the face and find a character that speaks to me, then go in and refine the features. Tweak the eyes, nose, ears, find the right set of teeth. From there I head to the wardrobe to complement the character I've released into the world and finish it off with a nice emote, usually cartwheels mixed with whatever."
"Want to create your boss, but don't want to spend hours doing so? Are you overwhelmed with all of the options we give? We have 8 different boss presets to choose from to give you a good starting point, where you can go all out or just adjust a couple things here and there to make your boss your own! We also have tons of preset options for individual faces and facial features that can get you into the action a lot faster!"

Options like Vitiligo, Prosthetics, and Body hair not only allow for players to represent themselves in game, but also act as a canvas that can elevate any boss to the next level with tons of colors, glossiness, and metallic levels to choose from. These options allow players to make their boss truly unique."
"If you're overwhelmed by the wealth of options available when first creating your Boss, start by mixing and matching the preset facial options. From there you can change the hair and the clothes to match your attitude, and your Boss is ready to roll. Of course, with Boss Factory you have time to explore the hundreds of other options and fine tune to make The Boss entirely yours, but this is a great way to get a unique and solid base quickly."
"I like to start with a Boss preset and go right to the head. I cycle through parts presets. Eyes, Nose and Mouth first. For me this begins to shape a character, who they are seen through the face. The character starts to become a person like a trucker, a criminal or even a wizard. From there I move to the other presets for brows, mouth, jaw, and chin making selections and slider refinements that further establish the face and head. By this point my character is set and I move to skin, hair, and body. Clothing is last for me. Picking out the perfect outfit that reflects who they are with accessories and colors to complete their story."
So with these tips in mind – go forth and create! Download Boss Factory Now!
The full experience is coming on August 23 – pre-order now!
You don't wanna miss out on whats to come – become a Saint on Twitter, Instagram, YouTube, Discord and Facebook and get all the latest missions direct to your inbox with our newsletter!