Tools of the trade
Weapons are customizable too everyone!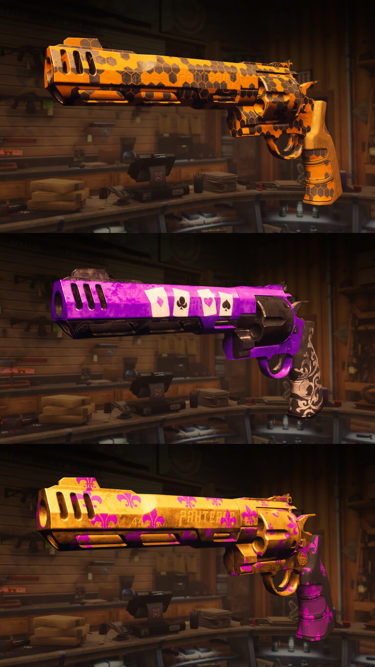 Where would the Saints be without the tools of their trade, yes we are talking about weapons! We aren't known for not getting into the stickiest of situations, so we gotta give you the tools to fight your way through it.
With a huge range of weapons from melee baseball bats, to rocket launchers to good old fashioned handguns, Saints Row offers something for every kind of Boss. We have the largest range of customization options for weaponry yet, meaning there are even more ways to dispatch a rival faction member to the great jail in the sky.
There are radical ways you can alter your weapon's appearance – really make that rocket launcher your own, you know? Most of the weapons in Saints Row allow customization options which can be accessed at any Friendly Fire store or within the HQ's armory once unlocked.
This ranges from simply changing the color, surface, pattern or decal on your weapon to give it that special something, to changing the very material it's made of, once those materials have been unlocked (pistol made of lava, anyone?), to just changing the whole damn thing. You can change your weapon's skin to any other in the same class, so if you like the look of one but love the functionality of the other, we got you.
Plus, like vehicles, weapons have signature abilities that you can unlock by completing challenges. Want your Pinata Gun to not just explode an innocent-looking party accessory normally, but to also release snakes? Us too, challenge accepted. Officially obsessed. 🐍
If your favorite piece isn't hitting the spot anymore, you can just upgrade it – upping all of its stats for damage, accuracy, fire rate and magazine. Become the walking murder party you were always meant to be. We believe in you.