Boss
Case No

34G-258SIPD

Name

Unknown "B"

Height

5' 8"

Weight

140lbs

Eyes

Brown

Hair

Brown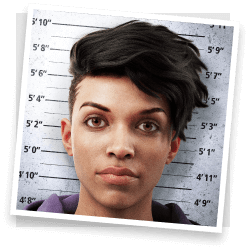 Officers have reported sociopathic behavior at time of encounters. Squad were unable to apprehend.
Particularly proficient with automatic pistol and heavy weapons. Displays evidence of military training.
Suspected ringleader. Appears to be leading observed known associates as de facto Boss of the Saints.
Eli
Case No

14C-267SIPD

Name

Eli

Height

5'11"

Weight

162lbs

Eyes

Light brown

Hair

Black
Identified in failed armed robbery. Suspect escaped when officers were overwhelmed. Fugitive warrant issued.
Calculated individual. When apprehended, fugitive feigned innocence convincingly until rescued by associates.
Unknown affiliation. Suspected of multiple low level blue collar crimes. Residing location currently unknown.
Neenah
Case No

O2D-261SIPD

Name

Neenah

Height

5' 9"

Weight

135lbs

Eyes

Brown

Hair

Brown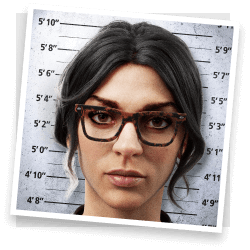 Witnessed as getaway driver in multiple armed robberies. Also wanted in connection with stolen antiquities.
Known long time family affiliate of the Los Panteros gang. Initiated into gang operations at a young age.
Wanted for multiple counts of vehicle theft. Professional driving skills displayed but unconfirmed.
Kevin
Case No

47A-264SIPD

Name

Kevin

Height

6' 0"

Weight

200lbs

Eyes

Brown

Hair

Dark Brown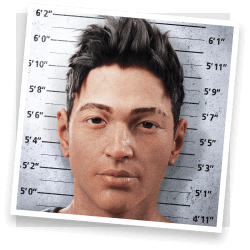 Wanted for multiple reported offences including damage of county building property, and public order offences.
Loud, brash, with left-arm sleeve of identifying tattoos - easily spotted repeatedly without upper body clothing.
Unconfirmed affiliate of the Idols gang. Unconfirmed rank within, but has been spotted at multiple gatherings.