Saints Row Boss Factory - OUT NOW
The time has come for you to #BeYourOwnBoss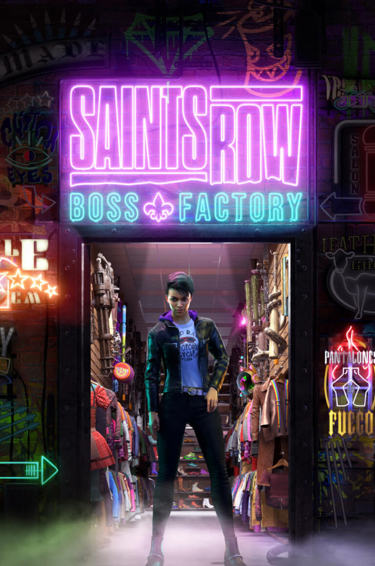 You saw our extensive deep dive into customization – now Its your time to shine – the biggest, boldest and best tool in Saints history is available to download now! YES – NOW
Boss Factory is the name, makin' Saints is the game. Create the best Boss in history – your Boss, with our (not blowing our own trumpet here but…) pretty damn impressive character customisation. Get your Boss Santo Ileso ready by making them ahead of time so you can get on with more important things on August 23, like taking over the city, stealing cars and causing general mayhem. We know your time is precious, so we will take those wonderous hours of tweaking chins, eyes, outfit and hair right now so you can get down to business when you get your hands on Saints Row.
Use the sharing options in Boss Factory to show is what you did and keep an eye on the @saintsRow Twitter account for weekly challenges with special prizes, plus we will be sharing our favorite Bosses from now until launch. Your Boss can be uploaded to our Boss Gallery, where your friends can download your Boss for their game. Or you can import other player's creations to yours.
In case you missed the lowdown on all things customization in Saints Row – check out the Customization Hub for all the details.
So what can you do in Boss Factory?
Make the basis of your Boss – make your body, face and hair plus here is a percentage of the clothing, shoes, socks and accessories available. We wouldn't want to spoil the fun of earning and discovering items by giving you everything right now would we?
Don't forget to give your Boss one of the 8 voice options and a couple of emotes, to give them the street cred you're going for when you are finally roaming the streets of Santo Ileso looking for those criminal opportunities.
Plus - yes there's more – register for a Saints Row Account and get the Marshall Rocket Launcher as a free weapon, and just for using Boss Factory you get two free helmets for your Boss, all of this will unlock in-game once you hit the open world. Free stuff is the best.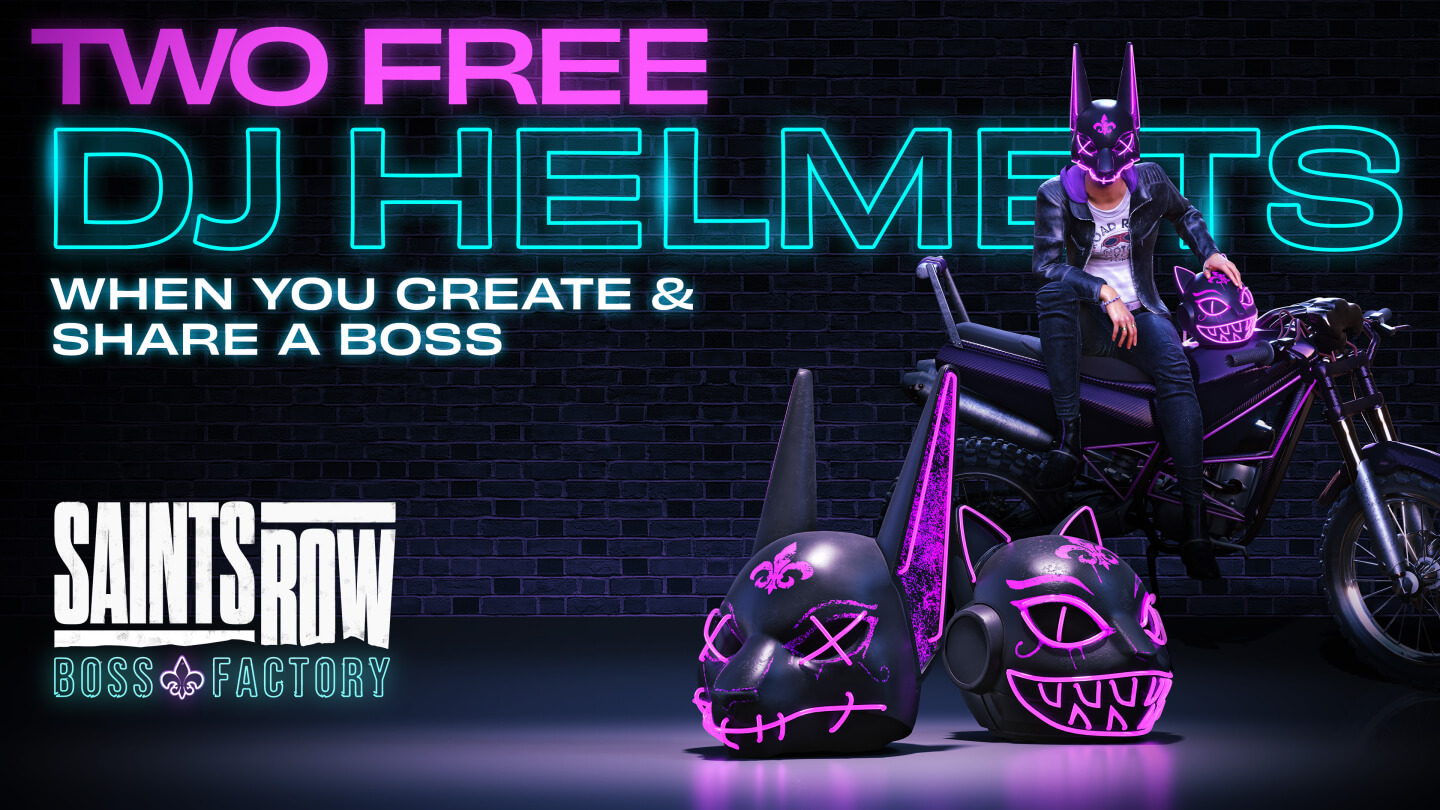 And if you don't know where to start, check out Tips and Tricks: getting started with Boss Factory to give you everything you need to start creating the Boss of your dreams.
So go forth Boss, and show us your masterpiece. Download Boss Factory now! Do it!
The customisation doesn't end there – oh no, cars, weapons, HQ and everything else is ready for you to make your own when Saints Row smashes onto PC, Xbox and PlayStation on August 23 – if you like it then you better pre-order it.
Keep up to date with the best community creations, challenges and competitions on our community channels and get the latest news direct to your inbox with the Saints Row Newsletter.
The minimum PC specs for Boss Factory are:
OS Windows 10 64bit
DirectX Version DX11
Processor Intel Core i3-3240 | Ryzen 3 1200
Memory 8192 MB RAM
Graphics GeForce GTX 970 |AMD Radeon RX 480
VRAM 4 GB
*Boss Factory specs may differ from main game PC specs – stay tuned for more news on those in the coming weeks.
Boss Factory is approx 5GB Download size.
You don't wanna miss out on whats to come – become a Saint on Twitter, Instagram, YouTube, Discord and Facebook and get all the latest missions direct to your inbox with our newsletter!